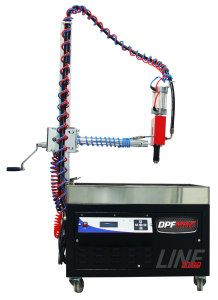 Diesel Particulate Filter Cleaning Machine short reading (DPF) is the name given to the filtration system designed to collect particles leaving the engine exhaust gases.
It is made of silicon carbide as a structural feature and covered with Soy Metal.
It is used to reduce emissions of hydrocarbons (HC) and Carbon Monoxide (CO) and to minimize soot discharge into the air.
The main components that make up the overall configuration of the diesel particulate filter are:
The main diesel oxidation catalyst
Coated diesel particle filter
Pressure pipes Pre-catalyst (Precat)
For more detailed information and contact, you can contact Çınar machinery dpf mac particle cleaning machines and get detailed information.